Daring to dream, daring to believe in yourself, daring to believe in others, and discovering that what you really wish for can be possible, creates amazing feelings. To be safe, to be seen, to be respected and surrounded by people who want well, are the prerequisites for daring to start dreaming and developing. When I hear about different projects that do just that – creating basic conditions for children and young people to learn, to dream and to feel safe developing their talents, I get really excited. These are the kind of initiatives that Charity Yoga supports.
Pragati Centre in Dharavi, Mumbai, is an initiative that started in 2012 with the goal of creating a safe and secure place where children can learn, play, dream and develop their talents. Pragati Centre is located in Dharavi, Asia's largest slum. Most of the children's parents are daily wage earners. They must, therefore, take care of themselves and they often lack proper care and support
With the beautiful mission of spreading smiles on children's faces, Sumeet Gade, operates the initiative and collects money. Charity Yoga has been able to support the cost of running the center for 6 months. while visiting the center in March of 2017 we were able to hand over a computer, a camera and a music player.
Nepal Education was founded in 2004 by enthusiasts Svante and Pi-Charlotte. Their mission is to give Nepalese girls the opportunity to go to school, creating a good foundation for getting a job in the future. In June of 2019 there were 52 girls who were simultaneously sponsored by the project.
In addition, the project contributes to run "Mayan Home" for 24 orphans.
Nepal Education is focusing on helping girls from poor families who otherwise cannot afford to go to school. The study motivation is incredibly high among the girls who have received the opportunity to learn for life.
Charity yoga gives support to several girls so they can go to school. Education strengthens their self-esteem and increases their opportunities to live a dignified and independent life
About the school system
In Nepal, grades 1-10 correspond to our primary school, grades 11-12 are equivalent to our high school and are called collages. Then you have the opportunity to attend a 3-year education called bachelor. 
During the pandemic, much teaching has taken place online. Most Nepalese do not have computers but usually have access to a cheap smart phone. For those girls who did not have access to a smart phone, Nepal education has been able to help buy one so that they have been able to continue their education. Now in February 2020, 98% of all schools are open again.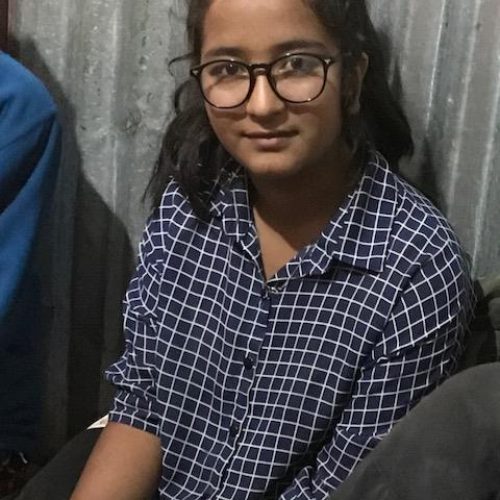 Monika Chettri is one of the girls living in Kirtipur in an orphanage home (Maya Ghar). She is an active girl who likes to do various kinds of social works. She was born the 4th of May 2002. Currently, she is studying in Bernard College, a two year program.  She has an aim to become a social worker and wants to help and support the one who is in need. Dancing, singing are her hobbies and subjects like Social Studies and English are her favorite subjects. She is full of energy and wants to help develop the country.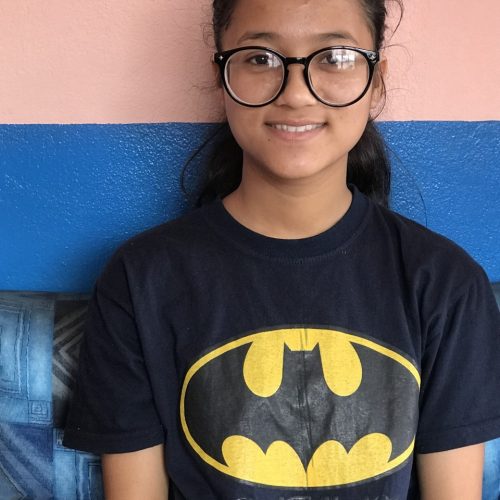 Krija was born 2003 and she had studied in Creative Academy. Now she studies in Bernard College, a two year program. She lives with her twin sister Krisha, parents and grandparents in Kirtipur. Her aim is to work in the health related field and serve the human kind. She wants to become a nurse. Whenever she is free she helps her mother in household works. She likes drawing, painting and writing. Her family has no source of income. Her mother used to earn money for fulfillment of their basic needs by sewing some clothes in the past. But nowadays her mother is not healthy. She has some mental problem. Now she is under the medication and cannot work at all. Time and again her mother needs to be hospitalized for treatment and all the earned money the past by her father is spent on treatment these days.